WHAT YOU NEED TO KNOW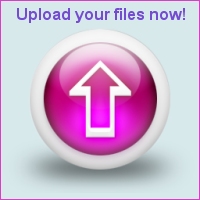 All transcriptionists sign a Confidentiality Agreement. Nothing will be disclosed without your written approval.
You may upload your digital audios on our File Upload page. This will allow you to upload large audio files and is delivered strictly to our email and no one else is able to get your audio.
You may also dictate directly to our site by going to the Direct Dictation page. This also is a secure site and will give instruction on how to dictate what you would like transcribed directly to our secure site.
Transcripts are sent to you upon completion via e-mail unless otherwise specified. Please make sure you have provided us with the correct e-mail address you would like transcripts sent to.
Transcripts are in Microsoft Word format unless otherwise specified. Unless you specifically ask for hard verbatim, we transcribe using soft verbatim leaving out the "Uhms, Ahs and stuttering," without changing the meaning of a question or response. Please discuss with us deadlines you are requesting for each project.
Call or email us to so that we know to look for your audio in case there is some type of technical difficulty. We will give you an email confirmation to let you know that we did or did not receive an audio if we know it's coming.
Please contact us if you would prefer to mail a standard cassette or CD-ROM.   We have found during the winter if there are bad weather conditions not even Fed Ex guarantees delivery time so once you have an address, please contact us prior to sending anything by FedEx, UPS or USPS so that we know to expect it.
Payment is due upon completion of work. Large projects that take over a week will be billed weekly unless you are a long standing client. Payment will be due immediately upon receipt of our statement.
We accept business checks, Cashier's Checks, money orders and direct deposits. We also accept VISA, MasterCard and American Express through our Paypal account. Please contact us if you would like to utilize direct deposits so that we can sign the necessary forms for you.
There is a $25.00 service fee for any returned checks. Unpaid accounts over 30 days are subject to a $20.00 monthly late payment charge.
To Contact Us:
Phone: Vicki Bennett 940-735-1110
Email: Vicki@secretarialenterprises.com or secretarialenter@aol.com

Back to Top of Page
Home | About Us | Services | What You Need To Know | File Upload | Direct Dictation | Clients/Testimonials | Join Our Team | Contact Us